Institute of Veterinary Practice Development
The Institute of Veterinary Practice Development was formed in 2002 with and has 175 practices country wide. The Institute of Veterinary Practice Development brings together like-minded practitioners with an aim on improving the profitability of practices through an application of sound business principles and identifying the optimum management for the practice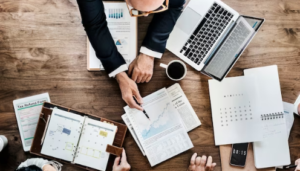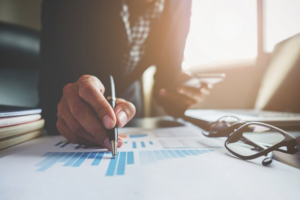 Join the IVPD
Find more information about the IVPD here: https://ivpd.co.za/
By Becoming a Member of The Institute of Veterinary Practice Development (1,587.00 inclusive of VAT per year) you will receive tangible benefits. We bring like-minded practitioners together and focus on improving the profitability of the involved practices through the application of sound business principles.
The IVPD is a dynamic and innovative organisation constantly striving to introduce new ideas and savings to its members by offering various benefits and courses.
Phone 012 346 1590 for more information
IVPD Webinar Series
Webinar 04: Why am I making a profit, but I never see any money? Andrew will talk about forecasting cash needs for veterinary practices. Accurate cash flow forecasting contributes to the long-term  sustainability of your veterinary practice. It enables you to make  informed financial decisions, avoid cash crunches, and foster steady growth.
Please click on the links below to view the other webinars presented in 2023 or go to www.ivpd.co.za. This webinar series was sponsored by Digital.
Meeting 01

How your staff should be adding value to your balance sheet

Meeting 02

Veterinary Employer Brand Strategy. How to get the veterinary talent you want, to choose you.

Meeting 03

AI in Veterinary Medicine and how SA clinics can leverage it.

Meeting 05

Creating Safe Cultures
Accreditation number
AC/1484/23
For CPD requirements and information please refer to the SAVC website or click on below
Continuing professional development, or CPD, is the ongoing process of developing, maintaining and documenting your professional skills. These skills may be gained formally, through courses or training, or informally, by on the job or by coaching others. This is to ensure that individuals enhance their skills and abilities once qualified and now practicing as a veterinarian or veterinary specialist.
CPD ensures that you maintain and enhance the knowledge and skills you need to deliver a professional service to your clients and the community and that you and your knowledge stay relevant and up to date. This will allow you to keep abreast with the changing trends and directions in your profession.
Council monitors the veterinary professional's compliance with CPD requirement via annual CPD audits. Registrees are randomly selected on an annual basis and the individuals who are selected for a CPD audit are required to submit proof of their CPD activities with supporting documents for their specific CPD cycle. Click here for more information for Veterinarians
PRESENTERS IVPD WEBINAR SERIES 2023
Over
3000 Veterinary Professionals
Enjoying Vet360 Webinars and Articles
Advertising Enquiries Below